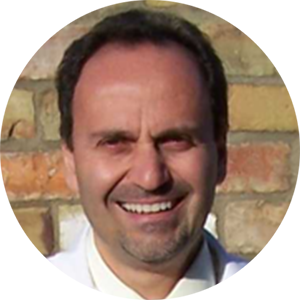 Rosario Cerundolo, our consultant in Veterinary dermatology, will be working on Mondays at Bayswater Referral clinic from the 22nd June 2020.
Rosario Cerundolo graduated from the Veterinary School, Naples (Italy) in 1987. In 1995 he started a Residency at the Royal Veterinary College (London, UK). In 1997 he gained the Certificate in Veterinary Dermatology; in 1998 the European Diploma in Veterinary Dermatology; in 2000 the RCVS Specialist in Veterinary Dermatology. Until 2009 he was Associate Professor in Veterinary Dermatology at the University of Pennsylvania. Currently works as a consultant in Veterinary dermatology at Dick White Referrals and at Bayswater Referral clinic on Mondays.
Rosario accepts referral cases for dogs and cats with hair loss, itchy skin disease, skin and ear infection, disease of paws and claws, autoimmune skin disease and hormonal disorders.
Please call the surgery on 020 7727 9828 for any referrals queries.
For all other enquiries about our services, please call 020 7229 2040.
Opening hours: Mon-Fri 9am-6pm