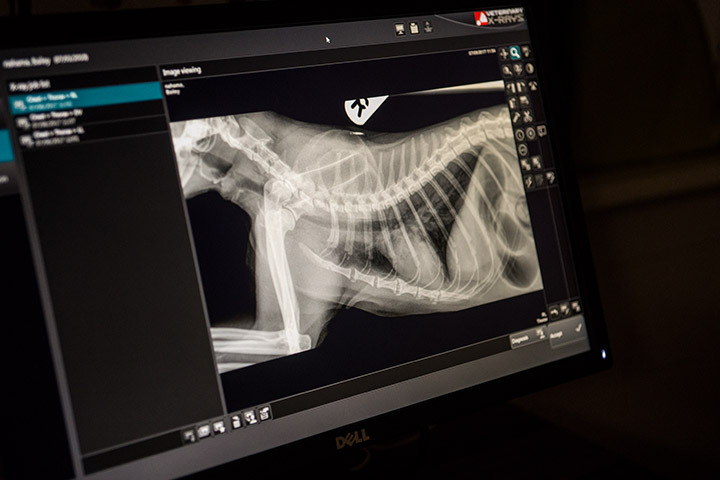 Seeing what's going on inside an animal can be crucial to determining the correct course of treatment, especially as animals cannot describe their feelings or discomfort to us.
The vets at our Alexander Street surgery therefore use digital x-rays to quickly diagnose internal injuries and problems.
Book a consultation with one of our vets
Making vet referrals less stressful
Digital x-rays are better than traditional x-rays because they allow Adam and the team to share x-ray data via email.
This means our vets can often refer the x-rays without referring your pet, which can mean a much quicker diagnosis of ailments that require a specialist opinion.