The expert team at Bayswater Veterinary Clinic includes registered vet nurses, veterinary surgeons and knowledgeable reception staff who genuinely care about providing the very best care for your pet.
All our clinical staff are highly qualified and experienced; with a lifelong interest in animals large and small – including unusual and exotic pets.
If you'd like to ask our advice, simply book an appointment by calling 020 7229 2040.
Fully qualified vet nurses
Our registered vet nurses (RVNs) are regulated by a strict code of conduct and are trained to level 3-diploma or degree standard. It's our policy to employ only suitably qualified staff to care for your pets.
Meet the team:
Michael Gordon
BVetMed MRCVS, Head vet and practice owner
Michael has been at Bayswater Veterinary Clinic for over 50 years and is a graduate of the Royal Veterinary College. In 1980, he and four other vets in central London took over the Elizabeth Street Veterinary Clinic to offer emergency vet services to the region – and it became the first clinic in Europe to offer 24-hour staffed urgent care for animals. Outside work, his interests include opera.
Cristina Goodwin
BVSc MRCVS, Associate vet
Tina consults at our Bayswater practice on Mondays and Fridays and has a particular interest in dentistry and surgery. She graduated from Bristol in 2012 and worked in mixed practice for two years, before moving to London to work for a small animal hospital. She also works at the RSPCA from time to time. Tina enjoys getting to know our clients and their pets; and makes the most of living in London – though loves escaping to the countryside, especially to ride or attempt the occasional triathlon.
Joanna Jerjis
Veterinary Surgeon
Jo consults at the Bayswater clinic on Monday and Tuesday and has worked in London, where she is from, since graduating from the Royal Veterinary College. Jo enjoys all aspects of being a small animal vet and is currently gaining her RCVS Certificate in Advanced Veterinary Practice. After volunteering at a Cyprus neutering charity she fell for and adopted Kimba, a terrier cross, who shares the Jerjis household with cats Bella and Jespah.
Sarah Sharp
RVN, Practice Manager
Sarah Joined Bayswater Veterinary Clinic in March 2016. She previously ran the Hanwell RSPCA Clinic and worked at the Putney hospital for 17 years, prior to that. Sarah has two parrots, both of which were abandoned at the RSPCA. In her spare time she enjoys dancing, clicker training the parrots and walking with friends and their dogs along the canal.
Kate Locke
DipAVN RVN, Head vet nurse
Kate has been part of the Bayswater vet team since January 2017, following two years as head nurse at a clinic in north London. She has five years' referral experience and out-of-hours emergency care; and has special interests in diagnostic imaging and clinical coaching. Kate enjoys walking, and so is often to be found exploring long stretches of the Thames and has a cat named poppy. Kate also has a strong interest in the Opera.
Liz-Nicol-Smith
Grad Dip VN, Registered vet nurse
Liz has worked at Bayswater for over 30 years, in both our first-opinion and referral clinics. She achieved her graduate diploma in advanced veterinary nursing in 2016; and has worked part-time while raising her family. Prior to returning part-time, Liz enjoyed the role of Head nurse.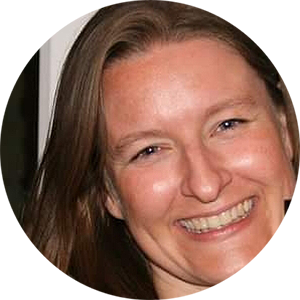 Caroline Horler
RVN, Registered vet nurse
Caroline joined our clinic in 2004 as Head nurse initially and now works part-time, while also running her own pet care business. She has a particular interest in internal medicine and small animal surgery.
Bev Simmons
Head receptionist
Bev has been at Bayswater since 2005 and has a diploma in small animal care. She loves to meet different people, get to know our clients (human and animal) and work alongside the clinical team. She's also the dedicated owner of two bulldogs: Bomber and Kaycee.